Public invited to share ideas about a community wellness hub
June 4, 2019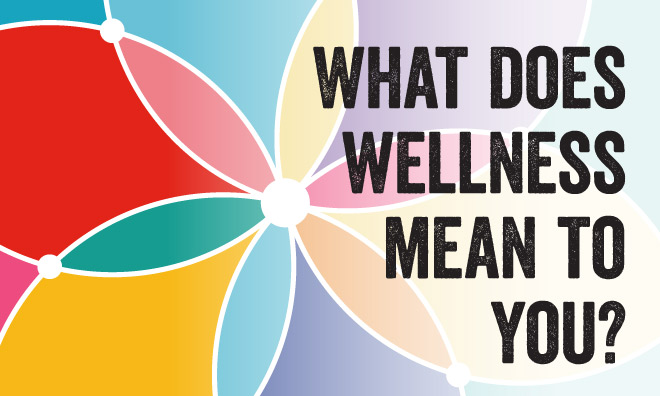 In a spirit of co-creation with the community, Strathcona County is continuing conversations to explore the possibility of a community wellness hub. A community wellness hub could be a place where residents could easily access social services and programs, as well as a location where service providers could work together in new ways to meet community needs.
During the first phase of engagement in fall 2018, Council was presented with a report summarizing community feedback on the possibility, look and feel of a community hub in Strathcona County. The report identified broader public engagement, potential partner exploration, business planning and possible site exploration as the next steps for the project.

Strathcona County is now building upon the recommendations identified in the Community Hub report by inviting feedback on the concept of wellness. Wellness is defined as a holistic concept that empowers citizens at every age and stage of life to build and maintain their well-being.
Beginning in June 2019, Strathcona County staff will be visiting locations throughout Strathcona County to hear thoughts from residents on what wellness means to them and how the community can best work together to support wellness. Residents of Strathcona County will also be able to share their thoughts through an online survey at strathcona.ca/communityhub. The survey closes July 3, 2019. This exploration will also include reviewing the learnings and feedback from recent public engagement for the development and implementation of the upcoming Recreation and Culture Strategy. 
Findings from community conversations and online surveys will be summarized in a report to Council by fall 2019 and will help to inform future planning and service delivery that supports the Social Framework's four key outcomes of affordability, access to programs and services, connectedness and inclusion, and safety. 
Visit strathcona.ca/communityhub or call 780-464-4044 to take the survey and learn more about the community wellness hub project.
Set in the centre of Alberta's energy and agricultural heartland, Strathcona County is a thriving, successful and vibrant community of over 98,000 residents. Strathcona County is made up of the urban area of Sherwood Park and a large adjacent rural area of farms, acreages and smaller hamlets. It is home to 75 per cent of hydrocarbon processing in Western Canada. Strathcona County is a leader in environmental conservation, and 55 per cent of its land is within the UNESCO Beaver Hills Biosphere. With a focus on economic, governance, social, cultural and environmental sustainability, Strathcona County is committed to balancing the unique needs of its diverse community.
- 30 -
Contact: Strathcona County Communications, 780-410-6595