Traffic safety review initiated for Heritage Hills
March 13, 2019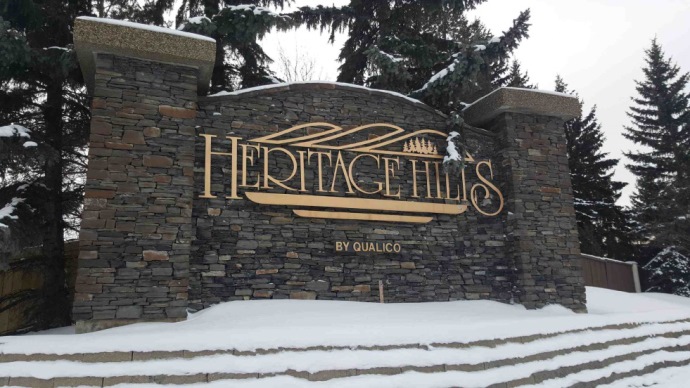 Strathcona County has initiated a Community Traffic Safety Review for Heritage Hills to address vehicle speed and pedestrian safety in the neighbourhood. Residents are invited to provide feedback on traffic and safety concerns at a workshop on March 21.
Many of the main roads through Heritage Hills are nearing time for scheduled rehabilitation. The timing provides an opportunity to consider actions to address neighbourhood traffic concerns, including potential safety issues resulting from the traffic impact of the new school under construction on Heritage Drive.
Project outcomes could include:
curb extensions and/or flashing beacons to pedestrian crossing points
adjusted speed limits
physical traffic calming measures, such as speed bumps
changes in intersection control, such as stop signs becoming roundabouts
no changes
The workshop is an opportunity for residents to provide input and identify their priorities.
Thursday, March 21
Drop in: 5:30 p.m. to 8 p.m.
Broadmoor Public Golf Course Clubhouse
2100 Oak Street
Sherwood Park
If residents are unable to attend the workshop, they can alternatively complete a public survey available online from March 22 to April 4.
Findings from the workshop and survey will be used to inform the development of preliminary traffic safety recommendations for Heritage Hills which will be presented to residents for further feedback in spring 2019.
More information about this project: strathcona.ca/heritagehills  
Set in the centre of Alberta's energy and agricultural heartland, Strathcona County is a thriving, successful and vibrant community of over 98,000 residents. Strathcona County is made up of the urban area of Sherwood Park and a large adjacent rural area of farms, acreages and smaller hamlets. It is home to 75 per cent of refining in Western Canada. With a focus on economic, governance, social, cultural and environmental sustainability, Strathcona County is committed to balancing the unique needs of its diverse community.
- 30 -
Contact: Strathcona County Communications, 780-410-6595