Agricultural facility and site planning moves ahead
March 13, 2019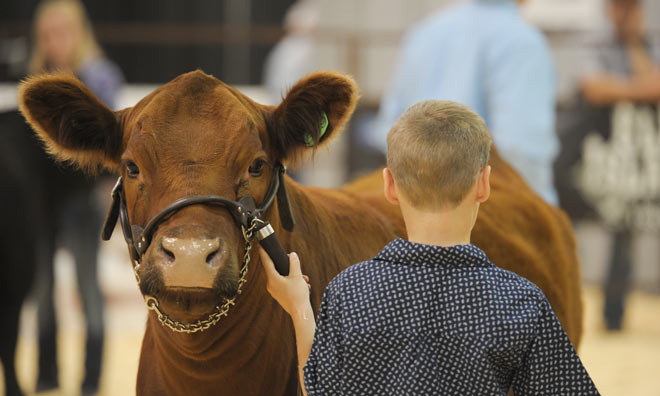 An early-stage concept design of the multi-purpose agricultural facility and its site was shared on Tuesday, March 12 at Strathcona County Priorities Committee. The design draft includes basic elements which will be further developed during schematic design.
"This is an investment for our rural citizens, and in our agricultural heritage and programs," says Mayor Rod Frank. "The new facility will honour our agricultural history, and provide opportunities for our citizens to pursue some of their favorite activities."
The concept design was developed with input from local stakeholder groups through October 2018 public engagement sessions. These groups represented agricultural societies, youth clubs and activities, cattle, canine and equine clubs, events and shows, and also the heritage, education, urban and business communities.
Input from groups included connectivity and logistics considerations to ensure the safe and effective movement of animals and people across the site, and allowing for all weather use.
Site servicing and site construction is anticipated to begin this summer, once design phases have been completed. Construction for both site and facility is expected to take two and a half years.
The facility and site will be a welcoming agricultural park with day use activities, trails and more. It will be designed for year-round all weather use, to accommodate community agricultural activities and events including 4H, livestock, equine, and canine events and shows.  
It will enable non-traditional agricultural activities and events such as vintage tractor pulls, community gardens and markets. It would also provide suitable amenities for other recreation and social events.
For further information, visit the webpage.
 
Set in the centre of Alberta's energy and agricultural heartland, Strathcona County is a thriving, successful and vibrant community of over 98,000 residents. Strathcona County is made up of the urban area of Sherwood Park and a large adjacent rural area of farms, acreages and smaller hamlets. It is home to 75 per cent of refining in Western Canada. With a focus on economic, governance, social, cultural and environmental sustainability, Strathcona County is committed to balancing the unique needs of its diverse community.
- 30 -
Contact: Strathcona County Communications, 780-410-6595