Township Road 550 upgrades
February 28, 2019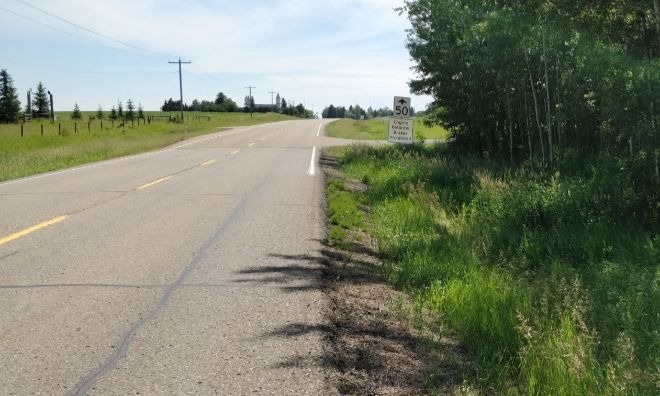 Residents are invited to learn more about Township Road 550 intersection and road upgrades between Range Road 220 North to Highway 830.
The modifications will improve traffic flow and safety and support increased traffic volume while providing long-lasting improvements for a safe and sustainable traffic network.
Improvements include:
widening of Township Road 550 to provide one metre-wide shoulders
resurfacing Township Road 550 with thicker pavement
gentler side slopes along Township Road 550
improving ditch drainage
intersection improvements at Range Road 221 South
converting the Township Road 550 and Highway 830 intersection from a two-way stop to a four-way stop
Map of construction area (1.9 MB)
The proposed timeline for construction is anticipated to begin in summer 2019.
The open house is an opportunity to learn more about the planned upgrades:
Wednesday, March 13, 2019
Drop in: 4 p.m. to 8 p.m.
Josephburg Community Hall
54569 Range Road 215, Josephburg
More information about this project
Set in the centre of Alberta's energy and agricultural heartland, Strathcona County is a thriving, successful and vibrant community of over 98,000 residents. Strathcona County is made up of the urban area of Sherwood Park and a large adjacent rural area of farms, acreages and smaller hamlets. It is home to 75 per cent of refining in Western Canada. With a focus on economic, governance, social, cultural and environmental sustainability, Strathcona County is committed to balancing the unique needs of its diverse community.
- 30 -
Contact: Strathcona County Communications, 780-410-6595