Strathcona County getting ready to launch new online recreation system
October 23, 2019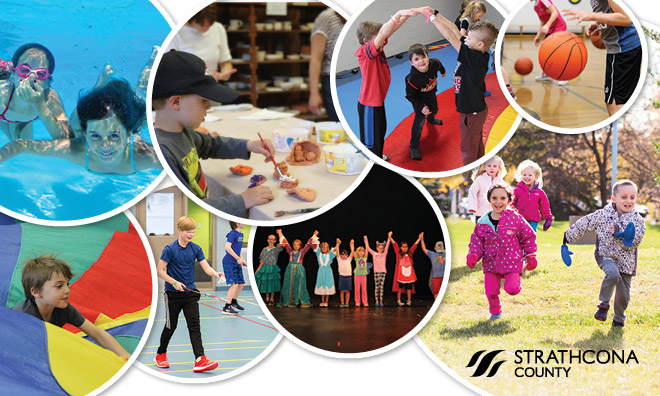 Move over Click-it, Strathcona County is introducing its new recreation software system: Recreation Online, in January 2020. This new system will replace Click-it, which has been the online registration system since 2005.
Scheduled to launch to the public in late January, Recreation Online will enable users to search and register for recreation and culture programs offered through Strathcona County. Users can expect:
A new, easy to use website
Improved search functions
A mobile-friendly experience
Customized username and password
Residents can get ready for the launch of the new system by:
Updating their email address in their current Click-it account.
Recording or printing any important historical information (like swimming lesson levels) or receipts they may need.
Registering early for all programs before December 31, 2019 to avoid any service interruptions. Winter registration starts on November 26 and December 3 for swimming.
Customers who have an active account will have their information moved to the new software as well.
For more information, including FAQs, visit strathcona.ca/RecOnline or call 780-467-2211.
Set in the centre of Alberta's energy and agricultural heartland, Strathcona County is a thriving, successful and vibrant community of over 98,000 residents. Strathcona County is made up of the urban area of Sherwood Park and a large adjacent rural area of farms, acreages and smaller hamlets. It is home to 75 per cent of hydrocarbon processing in Western Canada. Strathcona County is a leader in environmental conservation, and 55 per cent of its land is within the UNESCO Beaver Hills Biosphere. With a focus on economic, governance, social, cultural and environmental sustainability, Strathcona County is committed to balancing the unique needs of its diverse community.
- 30 -
Contact: Strathcona County Communications, 780-410-6595