Strathcona County director appointed president of Economic Developers Association of Canada
September 24, 2018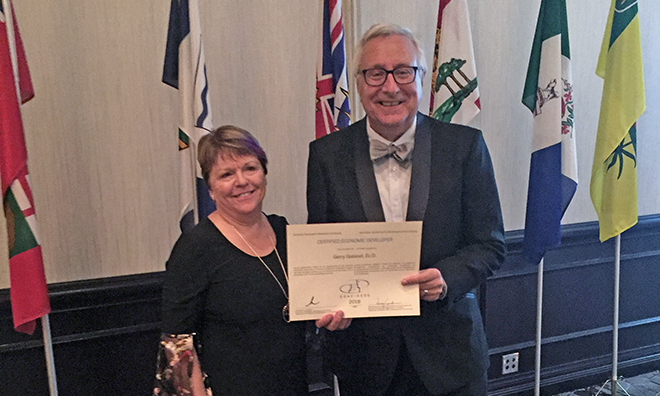 Strathcona County director of Economic Development and Tourism Gerald Gabinet was recently appointed as president of Canada's national organization of economic development professionals.
The Economic Developers Association of Canada (EDAC) made the announcement on September 11 at its 50 annual conference in Fredericton. Gabinet previously served on the association's executive committee as first vice-president as well as other executive positions.
 "It is a compliment to Gerry as an economic development professional and to Strathcona County as his employer for him to have been chosen by his peers in this capacity," says EDAC in a news release.
Gabinet leads the County's economic development in attracting further investment, especially the value-added components of the hydrocarbon and petrochemical industry, while building and growing the agri-business, commercial/retail and small business sectors.
These efforts support a strong, diversified and resilient economy, contributing to advancing quality of life and place.
More information on business and development at Strathcona County
Set in the centre of Alberta's energy and agricultural heartland, Strathcona County is a thriving, successful and vibrant community of over 98,000 residents. Strathcona County is made up of the urban area of Sherwood Park and a large adjacent rural area of farms, acreages and smaller hamlets. It is home to 75 per cent of refining in Western Canada. With a focus on economic, governance, social, cultural and environmental sustainability, Strathcona County is committed to balancing the unique needs of its diverse community.
- 30 -
Contact: Strathcona County Communications, 780-410-6595