Back to school: keeping our kids safe and supported
August 29, 2018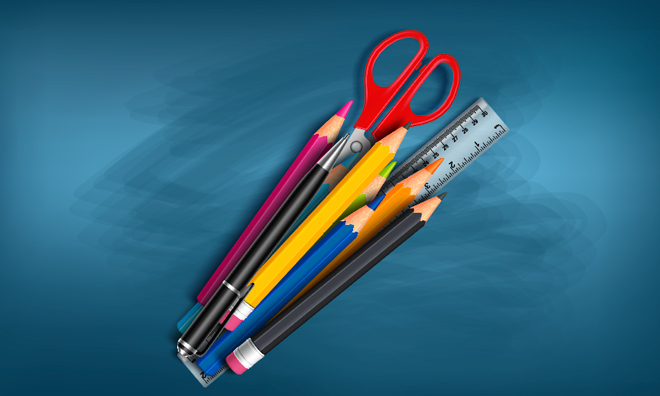 Strathcona County is gearing up to join parents and teachers across the County to help support students returning to school on September 4, 2018.
Motorists are reminded about the new school zone hours, in effect from 7:30 a.m. to 4:30 p.m. on school days. School zones exist where the yellow school sign is accompanied by a 30 km/hour sign.  All day school zones help reduce driver confusion around the effective hours. The new hours also provide reduced speed limits on early dismissal days and for rural schools with earlier start and dismissal times.
As a reminder, speeding fines in school and playground zones start at $78 plus 2 demerits for one kilometre over the speed limit, and increase with every kilometre over the speed limit. Passing or attempting to pass another vehicle in a school or playground zone, when the lower speed limit is in effect, results in a fine of $233 and three demerits.
Motorists are also reminded to stop when approaching a bus with its red lights flashing. The fine for passing school bus with red lights flashing is $543 and six demerit points.
As part of the County's work towards building a supported, safe and connected community, Family and Community Services offers supports for families needing guidance and growth opportunities for their school-aged child. For example, parents are invited to register for a free workshop about respectful limit setting with adolescents, taking place on October 17, 2018. Caregivers can also register for Connect Parent, a nine-week program beginning on September 20 that brings together parents of youth, between the ages of 10 to 17, to help build positive relationships with their children.
Life can get chaotic this time of year. Families who are feeling a pile up of stress or challenges can come into Family and Community Services during office hours to receive support, referrals or build coping strategies with a Navigator or Counsellor.  All services are free or "pay what you can afford", evening hours are available and no appointments are necessary.
Transit is also gearing up for its fall service, which begins September 4, 2018. Additional customer service representatives are available to help riders plan their back to school travel. Locally, transit service is available for students attending Archbishop Jordan Catholic High School. Check with the school to obtain passes. Other students are also encouraged to take advantage of the local transit routes. 
Transit service into Edmonton provides direct routes to the University of Alberta, NAIT, and MacEwan University's downtown campus. Call 780-464-RIDE (7433) for schedule information, Monday to Friday from 7 a.m. to 7 p.m., and Saturdays from 8 a.m. to 5 p.m. Strathcona County Transit passes and tickets are available for purchase at Bethel Transit Terminal, Ordze Transit Centre (during specified hours), most 7-Eleven outlets in Sherwood Park, and Shoppers Drug Mart at 5-1020 Sherwood Drive.
 
Set in the centre of Alberta's energy and agricultural heartland, Strathcona County is a thriving, successful and vibrant community of over 98,000 residents. Strathcona County is made up of the urban area of Sherwood Park and a large adjacent rural area of farms, acreages and smaller hamlets. It is home to 75 per cent of refining in Western Canada. With a focus on economic, governance, social, cultural and environmental sustainability, Strathcona County is committed to balancing the unique needs of its diverse community.
- 30 -
Contact: Strathcona County Communications, 780-410-6595