Strathcona County promotes inclusion as part of Pride Week activities
May 31, 2018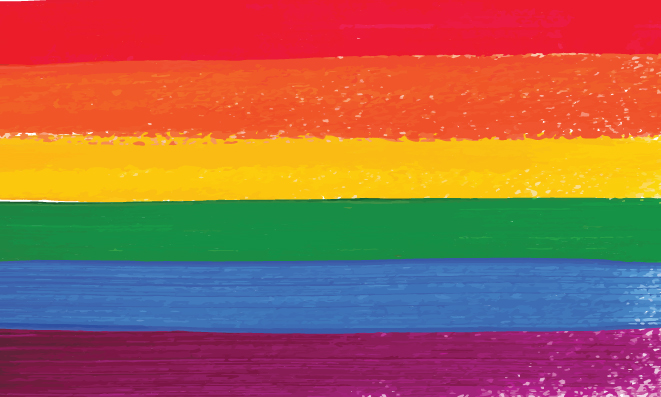 Strathcona County, in partnership with altView Foundation and the Strathcona County Youth Council, is gearing up to celebrate Pride Week (June 8 to 15) as part of its ongoing commitment to foster a sense of belonging for all community members.
On Friday, June 8 at 12:30 p.m., residents are invited to celebrate the raising of the Pride Flag at Volunteer Plaza, across from the Community Centre (401 Festival Lane). Following the flag-raising ceremony, attendees can continue the celebration by walking across three newly painted rainbow crosswalks, enjoying lunch from food trucks and participating in activities that show support for inclusion and diversity in Strathcona County.
Elected officials, County staff, Youth Council and students from local Gay-Straight School Alliances will also be joining altView Foundation's parade entry at the Pride Parade in Edmonton on June 9, 2018.
"As Council, our main priority is to build a strong community that supports the diverse needs of our residents," says Mayor Rod Frank. "Youth Council's vision for Strathcona County's participation in Pride Week activities aligns with our shared focus on building connections and a sense of belonging, while valuing individual differences in Strathcona County."
The Strathcona County Youth Council, made up of local teens from Grades 7 - 12, is an important voice for youth interests and needs in our community. On May 8, 2018, Council unanimously passed a motion supporting Youth Council's request for Strathcona County to participate in Pride Week activities, including marching in the Edmonton Pride Parade and painting three Strathcona County crosswalks in rainbow colours.
Strathcona County Council also recently made a motion to better understand why some Strathcona County youth are "falling through the cracks".Although this study is yet to be completed, research indicates that LGBT youth have an increased risk for depression, post-traumatic stress disorder, social phobias, suicidality, non-suicidal self-injury, poorer academic performance, lower levels of school belonging, feeling unsafe at school, and problematic substance abuse (Heck, et al. 2013; Walls et al, 2013; Lindquist et al, 2013).
Connectedness and inclusion emerged as an important outcome during the Social Framework's public conversation with nearly 8,000 citizens.
Set in the centre of Alberta's energy and agricultural heartland, Strathcona County is a thriving, successful and vibrant community of over 98,000 residents. Strathcona County is made up of the urban area of Sherwood Park and a large adjacent rural area of farms, acreages and smaller hamlets. It is home to 75 per cent of refining in Western Canada. With a focus on economic, governance, social, cultural and environmental sustainability, Strathcona County is committed to balancing the unique needs of its diverse community.
- 30 -
Contact: Strathcona County Communications, 780-410-6595