Fire ban in effect in Strathcona County
May 17, 2018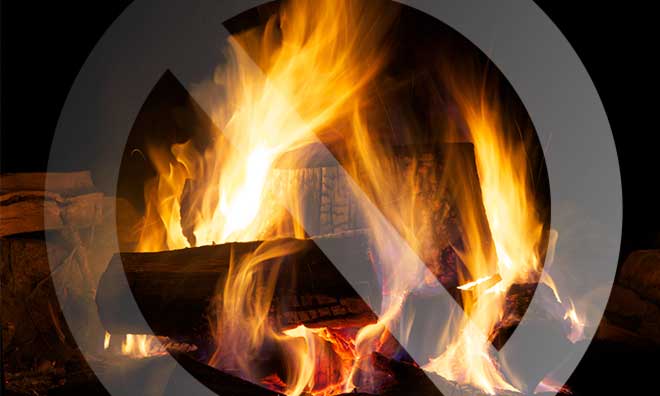 A fire ban has been declared for all of Strathcona County, effective immediately (May 17, 2018). The ban applies to all rural areas, hamlets and Sherwood Park.
No outdoor fires are permitted until further notice, including burning barrels, fireworks, recreational fire pits and charcoal barbecues. The use of gas and propane appliances, such as barbecues, is permitted. Fire and fireworks permits are suspended until the ban is lifted. 
The County has called the ban in response to the recent and forecasted hot, dry weather conditions and the high risk of fires getting out of control. Although there has been some precipitation this week, the amount has been insufficient to improve conditions.
The fire ban also aids in the availability of appropriate staffing and equipment due to other events in the County, including the wildland fires in northern Strathcona County.
"Please phone 9-1-1 to report a fire," says Acting Fire Chief Devin Capcara, Strathcona County Emergency Services. "Thank you to residents for their cooperation in helping keep our community safe."
Residents and businesses are expected to comply with fire bans, burn permit conditions and the fire bylaw. Failure may result in a $1,000 fine, as well as significant charges for the cost of responses.
Any change in the situation will be announced on the website, on the County's burning status line at 780-464-8464, or through SC Alerts.
Residents are encouraged to sign up for SC Alerts to receive emergent, significant and time sensitive alerts affecting Strathcona County. This is a free service that sends alerts through a subscriber's preferred choice of phone, email and/or text messaging.  Sign up today.
Set in the centre of Alberta's energy and agricultural heartland, Strathcona County is a thriving, successful and vibrant community of over 98,000 residents. Strathcona County is made up of the urban area of Sherwood Park and a large adjacent rural area of farms, acreages and smaller hamlets. It is home to 75 per cent of refining in Western Canada. With a focus on economic, governance, social, cultural and environmental sustainability, Strathcona County is committed to balancing the unique needs of its diverse community.
- 30 -
Media Inquiries:
For interview requests, please email emergencyinfo@strathcona.ca and provide reporter contact information and timelines.
A Fire Advisory results in the temporary suspension of open burning privileges for fires that require permits. This does not apply to outdoor recreational fire pits, charcoal briquettes, burn barrels and private firework displays.
A Fire Ban means no outdoor fires are permitted. This includes using charcoal briquettes, burn barrels, private fireworks displays and outdoor recreational fire pits. The use of propane appliances, such as barbecues, is permitted.