Gallery@501 presents I Like to Believe I am Telling the Truth exhibit
November 2, 2018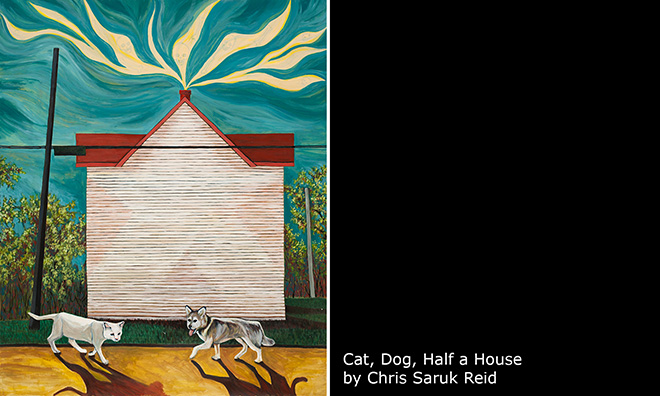 The Gallery@501 is pleased to present I Like to Believe I am Telling the Truth, by Chris Saruk Reid. The exhibit opens on November 9 and is on display until December 20, 2018.
The public is invited to attend the exhibit's opening reception on November 9 at 7 p.m. at Gallery@501 (501 Festival Avenue, Sherwood Park).
Chris Saruk Reid originated from Lamont, Alberta and presently resides in Brandon, Manitoba. Ms. Reid's work is loosely derived from her Ukrainian Canadian heritage, together with a mix of her husband's African American heritage, with the focal point being Ukrainian folklore.
More information  or call 780-410-8585.
Set in the centre of Alberta's energy and agricultural heartland, Strathcona County is a thriving, successful and vibrant community of over 98,000 residents. Strathcona County is made up of the urban area of Sherwood Park and a large adjacent rural area of farms, acreages and smaller hamlets. It is home to 75 per cent of refining in Western Canada. With a focus on economic, governance, social, cultural and environmental sustainability, Strathcona County is committed to balancing the unique needs of its diverse community.
- 30 -
Contact: Strathcona County Communications, 780-410-6595