Community partners release local drug strategy actions
October 25, 2018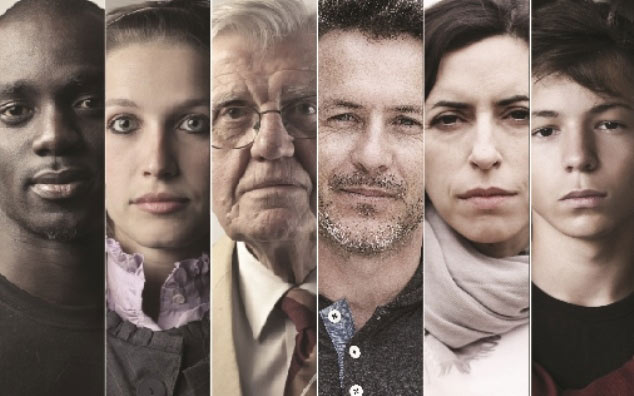 A coalition of community partners has released its Community Drug Strategy for Strathcona County: From Addiction to Connection, as part of the Social Framework's shared approach to create a supported, safe and connected community.
"The purpose of the strategy is to provide an evidence base for meaningful community conversations about our collective response to substance use in Strathcona County," says committee member Stephen Neuman. "We believe in empowering our community to move from assumptions about addiction to a deeper level of understanding that begins with compassion and inclusion."
Initially formed in response to the opioid crisis, the Community Drug Strategy Committee's strength comes from its combined knowledge and reach into various local sectors including schools, RCMP, Alberta Health Services, Strathcona County departments, and multiple social-serving agencies. The committee's work is based on collective ownership of drug issues, and understanding that this community is already experiencing the impacts of drug use.
This new model is founded on a journey-based approach to address root causes and recognizes that recovery is at the individual, family and community levels. This community effort requires partners coming together to approach addictions differently than before.
Available data from Alberta Health indicates that from 2013 to near the end of 2017, there were 573 emergency department visits made to hospitals by Strathcona County residents for opioid use and other substance misuse.  In general, 80% of drug and alcohol related emergency department visits by County residents are opioid related.
As drug use is a complex issue, success requires a holistic approach to drug use based on four best practice pillars of prevention; treatment; harm reduction; community inclusion and safety. The strategy outlines a series of actions under each of the four pillars. Each participating organization has agreed to work within their respective areas of responsibility to seek tangible, shared solutions to meet the needs of those who struggle with substance use, as well as the needs of the community as a whole.
An important part of shifting mindsets is to understand the experiences of those who have struggled with substance use. As a way to bridge theory with on-the-ground-experience, the public is invited to attend "Opioids Don't Discriminate: An Interactive Experience" from November 5 to 9, 2018 in the Strathcona County Community Centre (401 Festival Lane, Sherwood Park).
Unique to Alberta, this interactive experience profiles local statistics, opioid information and local supports while immersing participants in a journey through three fictionalized character stories of Natasha, David and Max. These stories, based on real-life experiences of those affected by opioid use, address the pervasive stigmas and judgments about people who use drugs, while strengthening empathy and understanding about substance use.
Moving forward, the Drug Strategy Committee will continue to work towards the overall prevention, treatment, harm-reduction, community inclusion and safety initiatives that lead to overall health and well-being for everyone.

The Drug Strategy Committee is a local group of representatives from Alberta Children's Services, Alberta Health Services, Chimo Youth Retreat Centre, Elk Island Catholic Schools, Elk Island Public Schools, Hope in Strathcona, MLA Annie McKitrick, Moms Stop the Harm, Parents Empowering Parents, RCMP, RCMP Victim Services, Saffron Centre, Salvation Army, Sherwood Park Primary Care Network, Strathcona County, Strathcona County Library.
More information about the Community Drug Strategy for Strathcona County and the upcoming Opioids Don't Discriminate: An Interactive Experience, or call 780-464-4044.
Set in the centre of Alberta's energy and agricultural heartland, Strathcona County is a thriving, successful and vibrant community of over 98,000 residents. Strathcona County is made up of the urban area of Sherwood Park and a large adjacent rural area of farms, acreages and smaller hamlets. It is home to 75 per cent of refining in Western Canada. With a focus on economic, governance, social, cultural and environmental sustainability, Strathcona County is committed to balancing the unique needs of its diverse community.
- 30 -
Contact: Strathcona County Communications, 780-410-6595