Approved 2018 budget reduces taxes, maintains services
December 5, 2017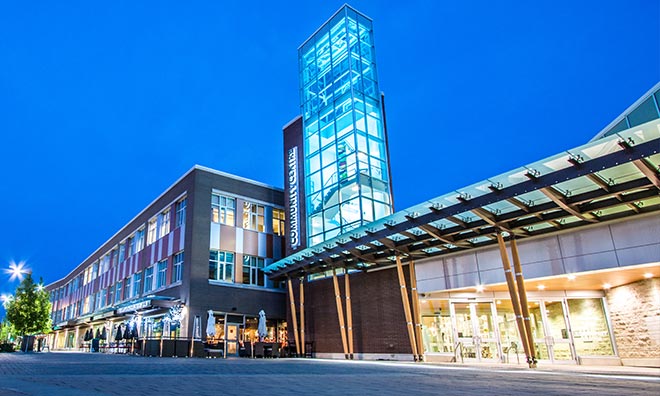 Strathcona County's 2018 budget, approved December 4, maintains required service levels, and reduces costs by achieving ever greater efficiencies.
Budget 2018 calls for a 2.18 per cent tax dollar decrease, while supporting municipal operating needs and capital projects. A sample single-family residential property assessed at $435,000 will see a decrease of $3.40 per month, or $40.82 per year for municipal services.
"Thanks to the efforts of my colleagues on Council, our administration and all county staff, our residents will see a tax decrease for a second year. This is unique in the region. It has been accomplished with no loss to service levels or infrastructure maintenance, and we believe it is sustainable going forward," says Mayor Frank.
For the coming year, Municipal Price Inflation (MPI) on average is projected to be approximately 1.1 per cent for Strathcona County municipal operations. MPI is based on the basket of goods and services, such as roadway materials, snow clearing equipment and technology that the County requires to deliver programs.
The consolidated operating budget approved for 2018 amounts to $359.9 million. In addition to maintaining the core services that enhance Strathcona County residents' quality of life, the budget funds new services, and several important initiatives that advance Council's strategic vision.
New initiatives for 2018 include completing a feasibility study on the Community Hub/Seniors Centre concept, and continuing to implement the Open Space and Recreation Facility Strategy (OSRFS), while planning for the next five-year period (2019-2023) and the new 15-year strategy. The County will also complete the Transit Fare Strategy, by implementing the Mobility Bus Fare Alignment, initiate an Area Redevelopment Plan for Centre in the Park, and develop a strategic energy demand management plan to align with the provincial Climate Leadership objectives.
The approved 2018 capital budget of $68.9 million invests in maintaining County infrastructure, and provides for new infrastructure to support services.
Capital projects for 2018 include an upgrade of the Kinsmen Leisure Centre, a new splash park in Ardrossan, the continued modernization of County Hall, and Phase II of the Multi-Purpose Agriculture Facility.
The final municipal tax rate is approved in the spring of 2018. In addition to the municipal property tax requirement, the consolidated tax rate will factor in requisition amounts for provincial education, the Strathcona County Library, and the Heartland Housing Foundation.
County user fees and charges remain largely unchanged. Utility fees for water, wastewater, stormwater management, and solid waste collection will increase by 1.32 per cent or $19.92 per year for the average urban residential utility customer.
More information on the 2018 Budget
Set in the centre of Alberta's energy and agricultural heartland, Strathcona County is a thriving, successful and vibrant community of almost 98,000 residents. Strathcona County is made up of the urban area of Sherwood Park and a large adjacent rural area of farms, acreages and smaller hamlets. It is home to 75 per cent of refining in Western Canada. With a focus on economic, governance, social, cultural and environmental sustainability, Strathcona County is committed to balancing the unique needs of its diverse community.
- 30 -
Contact: Strathcona County Communications, 780-410-6595