Healthy at home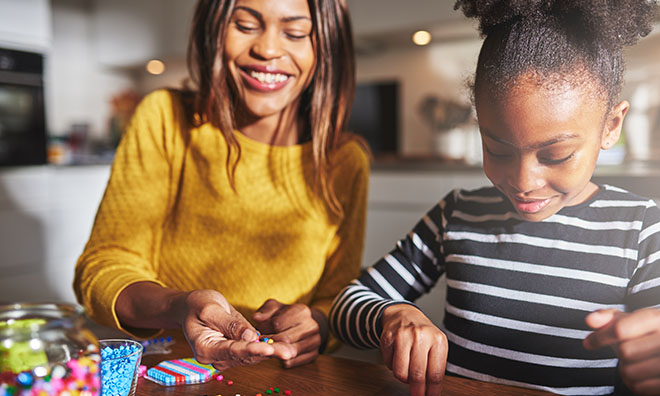 Looking for ideas to have fun at home?
Check out our "It's Good to Be Bored: Ideas to unleash your creativity" booklet for at-home activities. In this booklet, you will find:
17 Active / Movement Activities
Ideas for creating a creative toolkit
14 Quiet Activities 
Keep kids learning
The Strathcona Library has curated a number of online resources to keep young brains engaged and thinking while school is closed. 
---
Resources from Family Community Services
"Anything that is human is mentionable, and anything that is mentionable can be more manageable. When we can talk about our feelings, they become less overwhelming, less upsetting and less scary." Mister Rogers
Given the evolving information and precautions about COVID-19 (Coronavirus), children may hear troubling information from radio, television, social media and through discussions at school, home and with peers. As children try to make sense of what they are hearing and seeing, it is normal for them to feel worried or scared and have questions. 
As parents and caregivers, it is a natural response to want to protect our children and families from harm and shield them from uncertainty, traumatic events and our own worries.
There are some things that adults can do to help children make sense of their experience, support their ability to cope and strengthen their resilience.
---
Tips to support children
---
Tips to support your own self care
It is not unusual for parents and caregivers to become preoccupied with the details of the crisis in order to assure safety and wellbeing for their loved ones and themselves. There are some common caregiving traps that can interfere with processing details of the event in a healthy way.