Face coverings (non-medical masks)
Provincial mask mandate lifted
Beginning July 1 under stage three of the Province's "Open for Summer plan," masks are now only required in public transit vehicles, taxis, rideshares and some public health care settings. The County recommends wearing masks indoors and where six feet of distance cannot be maintained. Proper mask wearing and hygiene helps protect you and others from COVID-19. To be effective, masks must cover your nose, mouth and chin.
Last Modified: July 19, 2021, 1:41 p.m.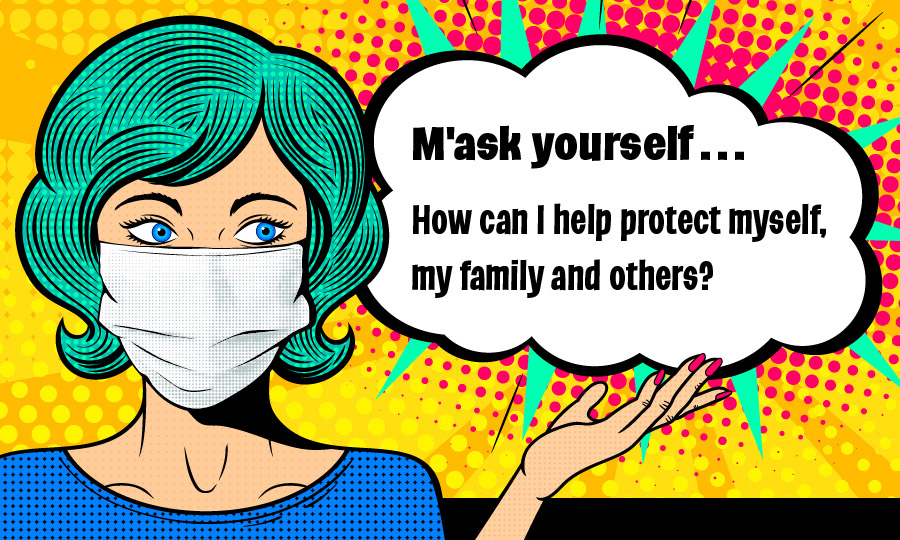 Mandated mask wearing is lifted under stage three of the Province's Open for Summer plan. The County continues to recommend wearing masks indoors, and where physical distancing cannot be maintained.
Everyone's comfort level will be different. Please treat each other with kindness, patience and respect as we adapt to these changes.
Download posters to promote kindness during reopening: