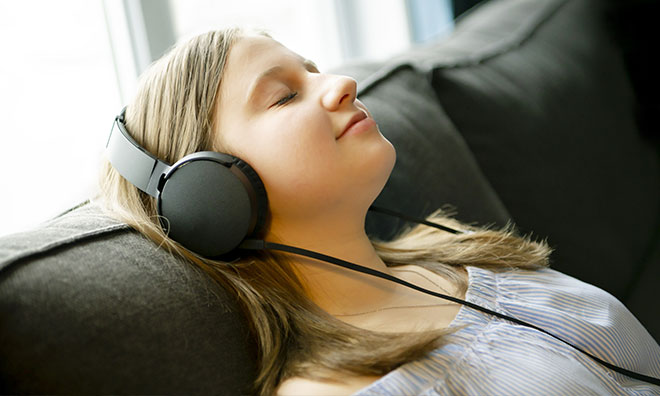 We have been living with the COVID-19 pandemic for over a year, and it has changed how we live, work and interact. The uncertainty of the pandemic keeps our brains in an ongoing "fight, flight, freeze" mode which releases stress hormones into our bodies. Anniversaries of the death of loved ones, closing our businesses, losing jobs, parenting from home and others can create the same response.
It is important to take care of yourself especially during these stressful times, and these strategies can help you start. Self-care is important, and it looks different for everyone. Find what works for you or try something new, but remember you aren't in this alone.
Get active
Physical activity releases hormones called endorphins into your body that boost your mood and help naturally fight pain. Whether you're walking outdoors, practicing yoga in front of the TV, or taking a virtual workout class, being active can keep you healthier both mentally and physically.
Check out some of the many virtual programs the County offers for all ages including families and seniors, or book your individual training or group activity online.
Be creative
You don't have to write, paint or draw to get the benefits of being creative. Play an instrument, colour or sticker by number, sing, dance, take or organize photos, or try something new. Creativity releases the same hormones that physical activity does, helping to fight pain and making you feel happier and accomplished. It also keeps you focused on what you're doing instead of thinking about what's going on around you.
Check out some of the County's virtual visual and performing arts classes for all ages and abilities.
Limit content
Staying updated is important for many of us, but it can also cause us stress and make us worry. Think about what causes these reactions in you. Is it a daily update? The news on social or the radio? Are there social feeds that make you feel guilty? Find ways to limit your exposure and give yourself a break from the stress, even if it's just for a day or two. 
Find humour
Laughter releases endorphins, just like creativity and physical activity. It's a short-term solution but it can help build pain tolerance and reminds our brains that endorphins are important for our bodies. Take time and watch a funny show or movie, share GIFs and memes, tell your kids a dad joke, buy a funny book or subscribe to a funny social feed or channel.
Talk to someone
One of the biggest challenges for many of us during the pandemic is how isolated we feel from our every day lives and social circles. Talking to others helps us feel and stay connected to our loved ones and our communities. Connections help us thrive and strengthen our mental health. Turn off the TV and talk to your partner or kids, call a friend, have a virtual coffee break with your colleagues, or call a professional if you feel overwhelmed or you're struggling. Make time every day or two to check in with your loved ones and yourself.
If you feel overwhelmed, Family and Community Services offers free supports Monday through Friday for anyone in need. Call on Mondays and Fridays between 8:30 a.m. - 4:30 p.m. or Tuesdays through Thursdays from 8:30 a.m. - 8 p.m.