COVID testing site in Sherwood Park
Alberta Health Services (AHS) has setup a testing site at the northwest corner of the Bethel Transit Terminal parking lot.
Testing in trailers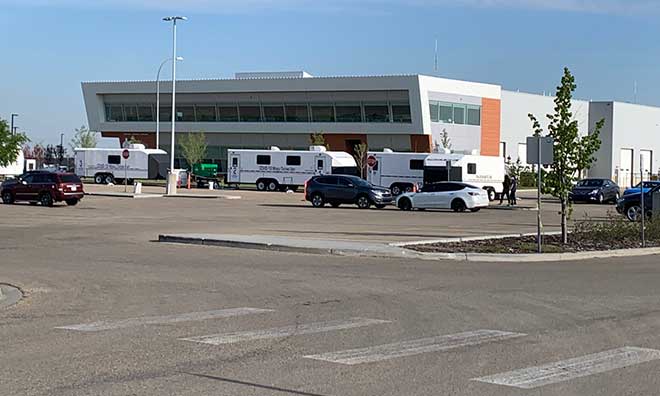 Look for trailers off of Broadview Road, not in the Bethel Transit Terminal.
Trailers are just across Elk Island Catholic Schools administration building.
Important!
*Please do not ride transit to get to your appointment.* If you require transportation, contact 811. If you are going for testing at the Bethel site, *please do not enter the transit terminal building.*
Last Modified: July 8, 2021, 2:03 p.m.
This is not a drop-in site, you need to make an appointment.
Map: where to find the testing site
From Baseline Road, turn onto Bethel Drive north and take the second road going east.
OR
From Sherwood Drive, take Bethel Drive east and turn onto Broadview Road going east (follow signs to Enviroservice Station)