Opioids Don't Discriminate
An interactive experience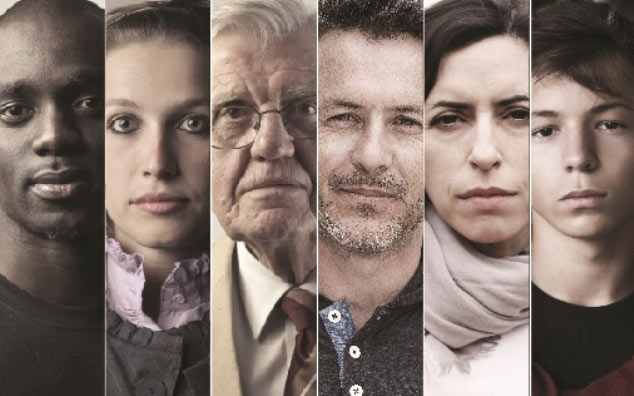 Exhibit relaunched from April 30 to May 3 is now complete.
Stay tuned for our update to hear more about how it went and more information about how to host your own event.
Making of Opioids don't discriminate: an interactive experience
Meet Max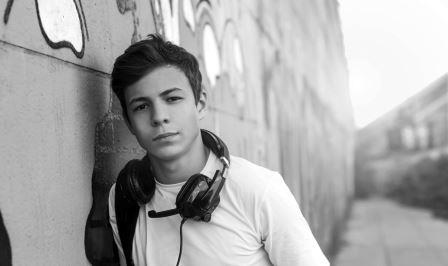 Max is smart and reliable. He loves reading, math, sports and his cat. He loves to draw and paint buildings and cityscapes, and works hard at school so he can apply for post-secondary scholarships to study architecture.
Max has grown up in the same town with the same friends, but his parents are separating so he and his mom and brother are moving to a new city to be near his grandma. She just had hip surgery so she needs a lot of help so Max is trying to help out as best he can. Moving and his parents splitting has been really hard. And even though his dad travels a lot, Max misses him.
Max doesn't want to make new friends. He had friends. He had a life. But his parents seem so much happier, and even Robbie likes his new school, so Max is trying not to complain too much. He just feels alone, and he is so uncomfortable at school. The people are different, the classes are different, and he only knows his family. Max feels anxious more and more every day, trying to fit in, keep his grades up, help out with grandma and Robbie… When he's invited to a party, he's hopeful he will finally make some new friends and feel like he belongs.
Meet David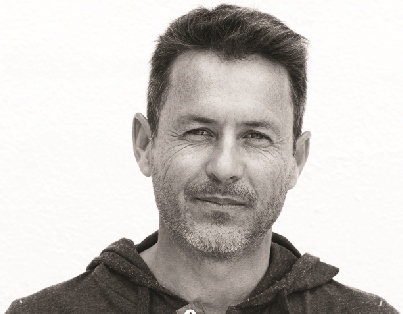 David is an account manager and has been working his way towards a promotion for the last couple of years. He has two younger children and is happily married. His kids' activities keep him and his wife busy after work, and when he isn't cheering them on, he plays beer league hockey and goes to movies with his wife.
He was recently injured at one of his games, and he is struggling with the pain. The hospital gave him medication, but he still can't go back to work, and on bad days, he can hardly get out of bed. He tries to cook and help at home, but it's difficult and painful. Getting to appointments and even to his kids' activities is a huge struggle, and he's becoming more and more frustrated. It seems like nobody actually understands how much he hurts and how much his injury is impacting his life. Work and bills are piling up, he's missing out on his kids' lives and he hasn't been on a date with his wife in ages. He just wants to get back to normal and feel better. It shouldn't be this hard.
Meet Natasha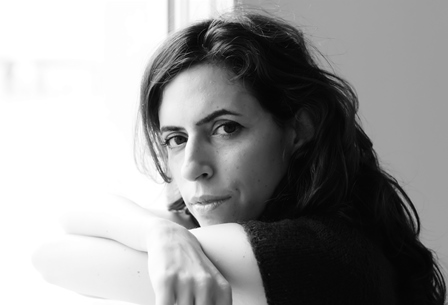 Natasha is separating from her husband and her mom is recovering from hip surgery, so Natasha accepted a transfer for her job so she and her sons, 16-year-old Max and 8-year-old Robbie, can be closer to family. While the move takes them away from the only home her boys have known, Natasha knows how much they love their grandma and is hopeful they'll feel supported and grounded in family life. Both Max and Robbie have always had large social circles and like to be active, so Natasha is confident they'll adjust quickly.
Max is smart, reliable and loves school. While he missed team tryouts, he's making new friends and he's been a huge help driving Robbie to school, helping out at home and even taking food to his grandma and spending time with her. There have been many long days as Natasha transitions to her new job, takes her mom to appointments, helps her around the house and with meals, and helps the boys settle in, but it seems like they're adjusting, and she hopes she made the right choice for them all. 
Opioids Don't Discriminate FAQs
This interactive event aims to reduce stigma, judgments and biases about people who use opioids, and those affected by opioid drug use. The event aims to create a better understanding about opioid drug use, local available support and what people can do if they or someone they know is using opioids.

Strathcona County, as a member of the local Community Drug Strategy Committee, is working with the Alberta Government to support healthy lifestyles for the people we love. Opioid use is a global crisis, and is impacting Strathcona County residents, no matter their race, age, income, education or background. People from all walks of life are affected. Research indicates stigma as one of the main reasons people avoid treatment and support. Together with our partners, we are working to break the stigma, by providing information about opioid use, addressing the judgments about people who use drugs, and providing a safe, supportive environment for people to seek help.

We created three different characters, David, Max and Natasha, based on real-life experiences of people who have been negatively impacted by opioid use. You will be able to choose a character and walk through their journey as that character. There will be information to read, listen to, and physically touch and interact with to gain a better understanding of what each character is thinking and feeling .

Each character journey can take anywhere from 10-20 minutes, depending on how much time you want to spend at each station. If you want to walk through each character journey, you can expect the experience to take 30-60 minutes.

We have based content on the real-life experiences of people in our community. Information about opioid use, misuse or overdose may be upsetting for some people. There will be counsellors available available if participants are impacted by the exhibit.

This exhibit has been designed for youth starting junior high and younger children are welcome to attend with a responsible adult.

Information about local supports and resources is available online or by calling Family and Community Services at 780-464-4044.