Lawn Busters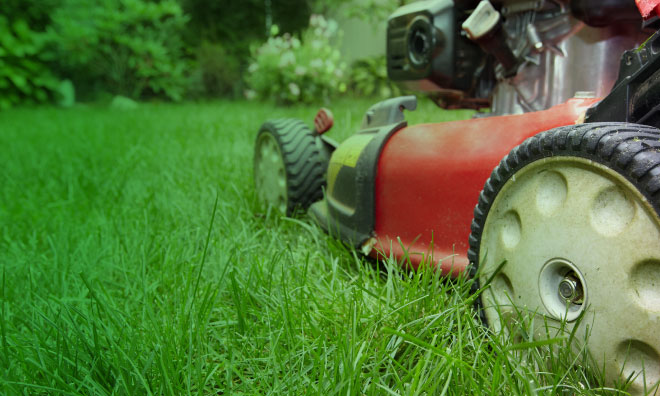 Lawn Busters is a volunteer program where volunteers assist a resident in mowing his or her lawn. 
Lawn mowing can be challenging for individuals who have physical limitations. Volunteering with Lawn Busters is a great way for you to make a difference in the lives of these residents.
Your assistance helps individuals remain in their homes, prevents injuries and encourages community connections.
The Lawn Busters program helps make Strathcona County a welcoming, inclusive and livable community.
For more information, and to view other volunteer opportunities, visit the Information & Volunteer Centre website. 
Learn more about becoming a Lawn Buster
Lawn Busters offers flexible scheduling. As a volunteer you can choose to:

Help one individual on a consistent schedule throughout spring and summer (the schedule is largely dependent on weather and lawn conditions)
Join the casual Lawn Busters team and volunteer as your schedule allows.

We will try and match you with a resident in your neighbourhood.

Individuals
Families
Teens over the age of 14
Teams or groups

In most cases, you will use the lawn equipment and tools provided by the resident you volunteer to help.

Please notify Family and Community Services at 780-464-8440 of any dates you are unavailable. We will attempt to find another volunteer to help your match while you are away.
Be a good neighbour
Lawn Busters is based on the belief that everyone can be a good neighbour. Even if you do not volunteer with Lawn Busters, remember that small actions can make a significant difference in the lives of others. 
We would also like to express our thanks for the individuals currently volunteering with Lawn Busters. Your hard work, dedication and commitment truly are the heart and soul of our community.
Support your neighbours and help make Strathcona County a welcoming and inclusive community.
Would you like more information? Are you ready to join the team?