Diversity and inclusion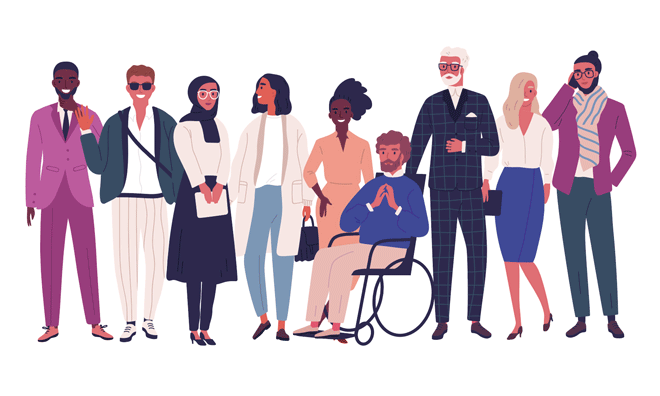 Coalition of inclusive municipalities
In keeping with our efforts to make Strathcona County Canada's most livable community, Council voted in 2017 to join the Coalition of Inclusive Municipalities. The coalition, launched by UNESCO, consists of cities interested in sharing their experiences to improve their policies against racism, discrimination, exclusion and intolerance.
Strathcona County has a shared responsibility with other Canadian municipalities to foster equality for all citizens. We are actively working to develop policies, programs and strategies in taking meaningful action toward eliminating racism and discrimination.
We are also taking steps to make our organization inclusive, as evidence shows that workplaces with a diverse workforce and inclusive practices reap tangible business benefits, including greater productivity, innovation and employee engagement.
In keeping with our efforts Strathcona County is currently embarking on and initiative to create a broad diversity and inclusion policy and an inclusive hiring policy.
Goals
Strathcona County is currently working on actions supporting the "10 common commitments" of the coalition. The commitments are as follows:
Increase vigilance against systemic and individual racism and discrimination.
Monitor racism and discrimination in the community more broadly as well as municipal actions taken to address racism and discrimination.
Inform and support individuals who experience racism and discrimination.
Support policing services in their efforts to be exemplary institutions in combating racism and discrimination.
Provide equal opportunities as a municipal employer, service provider and contractor.
Support measure to promote equity in the labour market.
Support measures to challenge racism and discrimination and promote diversity and equal opportunity in housing.
Involve citizens by giving them a voice in anti-racism initiatives and decision making.
Support measures to challenge racism and discrimination and promote diversity and equal opportunity in the education sector.
Promote respect, understanding and appreciation of cultural diversity and the inclusion of Aboriginal and racialized communities into the cultural fabric of the municipality.
Current Efforts
Recreation
Mobility
Planning and policies
Strathcona County's Municipal Policy Handbook provides a working document for Council and the Administration of Strathcona County containing policies to guide the actions of the County in the handling of local affairs. Examples of policies that support an inclusive workplace are listed below. Consult the Municipal Policy Handbook for a complete listing.
Discrimination and Harassment Policy: As an organization that is committed to the delivery of high quality public services, Strathcona County promotes and expects that all employees, volunteers and customers have the right to a work environment free of all forms of harassments and discrimination.
Respectful Workplace Policy: All employees of Strathcona County have the right to work in an environment based upon mutual respect, dignity and fairness, and one that is free from actions and behaviours that are contrary to respectful, dignified and fair treatment of the individual.