CPR and AED training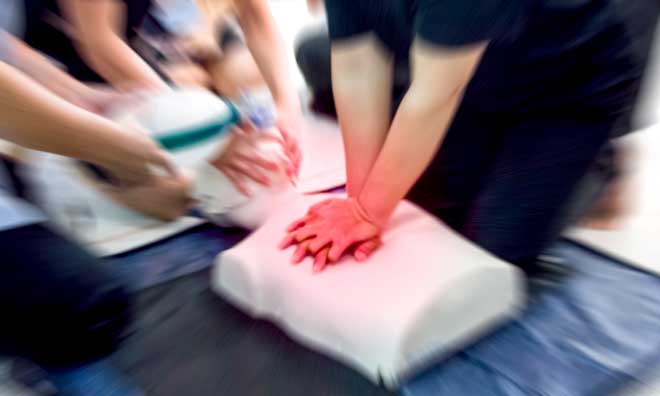 Have the peace of mind that you'll know what to do if someone needs help. 
CPR/AED Training (no certification)
Participants will learn how to perform high quality chest compressions on an adult and child, utilize an AED and aid in an adult or child who is choking. Most often, citizens will need to perform CPR on a family member, friend or co-worker. In this free class, learn how to perform high quality compressions and use an AED in the precious moments before first responders arrive.
Please note: Participants will NOT receive a one-year CPR/AED certification card. To receive a certification card, register with a local community partner.