Business COVID-19 resources
Limited changes to restrictions effective April 7 and April 9
The Government of Alberta announced a return to Step 1 restrictions.
Effective April 7, retail services and shopping malls must limit customer capacity to 15% of fire code occupancy (not including staff) or a minimum of 5 customers. This includes individual stores and common areas. All entertainment businesses and entities must remain closed.
Effective April 9 at noon, in-person service is not permitted indoors. Restaurants, pubs, bars, lounges and cafes can open for takeout, curbside pickup, delivery and outdoor patio dining that must follow provincial guidelines.
Banquet halls, community halls and conference centres can open for activities permitted under Step 1, such as wedding ceremonies up to 10 people and funeral services up to 20 people.
All personal and wellness services are still able to be open by appointment only.
Visit the provincial website for full Step 1 measures and restrictions.
Several government programs have recently announced new or extended financial supports for businesses:
Alberta Relaunch Funding Program expansion as of February 4th. New businesses now eligible to apply. Businesses impacted by public health orders qualify based on 30% reduction in revenue comparing November or December 2020 to any other month between March and October 2020.
Applications for second payment opened December 14, thresholds reduced to 30% wage decrease due to COVID and amount increased to $20,000 total.
Regional Relief and Recovery Fund Additional funding announced.
Canada Emergency Rent Subsidy Direct payments to renters and property owners. Businesses that are eligible for the base subsidy, and that have been adversely affected due to a public health lockdown can qualify for an additional Lockdown Support of 25% for each location.
Canada Emergency Business Account Loans increased to $60,000; previous recipients may apply for the $20,000 expansion.
Canada Emergency Wage Subsidy Extended to June 2021; changes to the rates and top-up calculation.
Tourism Levy Abatement Abatement period extended from December 31, 2020 to March 21, 2021.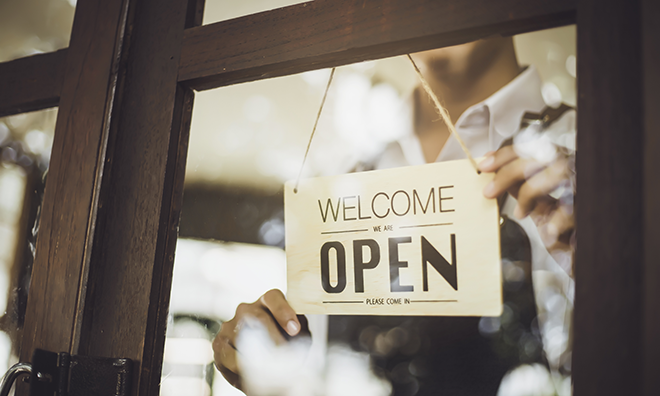 Educating our community and supports for business 
We are all in this together. We encourage our community leaders to help educate our community on how to reduce the rish of COVID-19 transmission.  
A downloadable poster series for community and businesses is available. You are welcome to display messaging in public entryways of your business or vehicle.  
Economic Resilience and Vision Task Force
Strathcona County Council has created an Economic Resilience and Vision Task Force in order to provide support for business and industry through COVID-19 and general support for the local economy.
Business Directory
Businesses can update and adjust information on their business practices due to COVID-19 on the Economic Development and Tourism business directory. This map is accessible and free to use for businesses and potential customers.
Temporary Signage Bylaw
As Strathcona County recognizes the need for businesses to communicate services changes throughout the COVID-19 situation, Planning and Development Services has been directed to provide allowances wherever possible.
Provincial occupant load restrictions
As of December 13:
Occupant load placards are posted in restaurants and assembly establishments (theatres, recreation centres, etc.).
You can determine the allowance by viewing the posted load and reducing to 15%.

Retail and other similar type businesses often do not have occupant loads posted. The Province of Alberta has provided additional clarification on occupant load calculations during the Covid 19 pandemic. For the most recent information, please visit the Province's website.

It is the owner/operator's responsibility to ensure that all mandated public health measures can be accommodated (such as maintaining two meters physical distancing). For the most recent information, please refer to their website.
If you need assistance determining your occupancy type or the area calculation that applies to your business, please contact Planning & Development Services at 780-464-8080 or send an email
Personal Protective Equipment 
The Occupational Health and Safety Resource Portal has information for employers, supervisors and workers to help keep workplaces healthy and safe during the COVID-19 pandemic.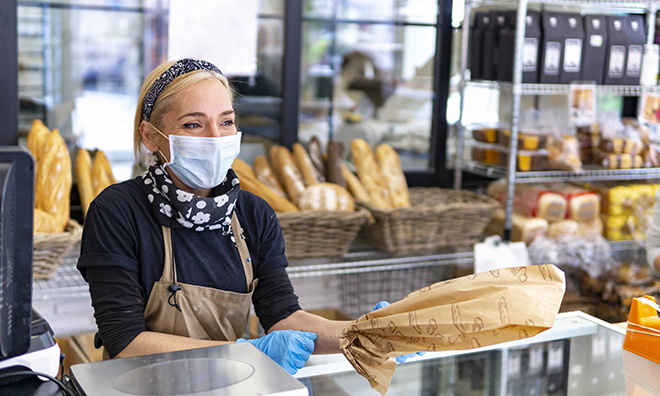 The Economic Development and Tourism department with Strathcona County has compiled a list of available suppliers or personal protective equipment:
Drug stores (Rexall, Shoppers Drug Mart, London Drugs, Pharmasave, Mint Health and Drugs, The Medicine Shoppe)
Grocery stores (Safeway, Save-on-Foods, Sobeys, Superstore)
Hardware stores (Lowes, Rona, Home Hardware, Home Depot)

Drug stores (Rexall, Shoppers Drug Mart, London Drugs, Pharmasave, Mint Health and Drugs, The Medicine Shoppe)
Grocery stores (Safeway, Save-on-Foods, Sobeys, Superstore)
Hardware stores (Lowes, Rona, Home Hardware, Home Depot)

Health related signage

Stanchions

Health screening stations / scan technology

Custodial supplies
Business owners can purchase PPE through the following procurement websites:
Alberta-based businesses that manufacture PPE can go to the Alberta Bits and Pieces website to find out how to help.
This is not an exhaustive list of suppliers, and we cannot confirm inventory or availability of supplies. This list is simply a starting point to help local business owners with their search for products and equipment.