"At Home by Yourself" presentation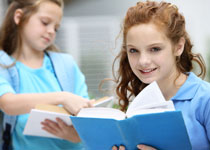 Are you thinking about leaving your child at home by himself/herself for the first time? If he/she is between the ages of 10 and 12, this may be an ideal program for your child to attend.
There is no "right" time for your child to be left alone in the home; the child must feel comfortable with the situation and feel ready for the responsibility. The "At Home by Yourself" program covers a variety of topics including general safety, the value of 9-1-1, dealing with different types of emergencies, potential hazards in the home, and some brief first aid.
We do not have regularly scheduled classes; if a group of 10 or more children can be organized and confirmed by an interested parent or community group, we will gladly come to your facility or we can arrange for your group to come to us. 
There is no charge for this class.
Further information
Phone 780-464-8468
safety.educators@strathcona.ca